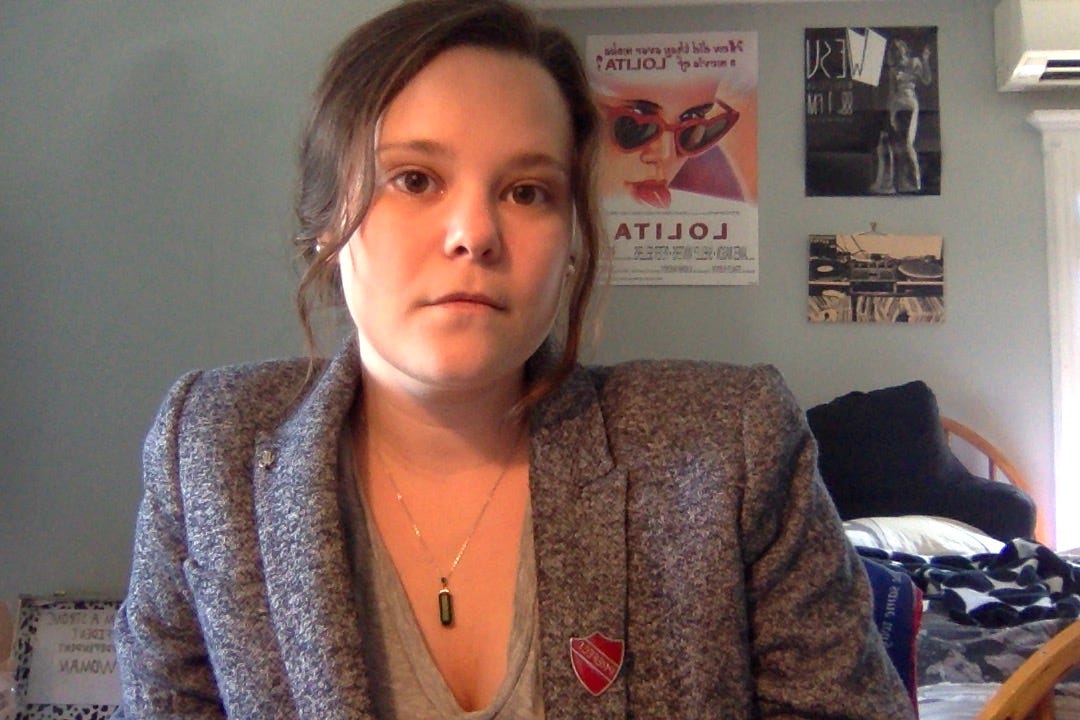 Greetings from my childhood bedroom! It's been quite some time since I last sent out an edition of this newsletter, and what a year it has been. A global pandemic has thrown our lives into chaos, the Presidential election is just days away, and the latest C-suite obsession is selling products to teenagers on TikTok, not realizing those teens are much smarter than they are. Like you, I feel as if the last year has been yanked away from me like a less enjoyable version of Andy Samberg's Palm Springs. When I look back on last October, I feel a million years older with little show for it. But I have my health and my voice, and I have all of you.
One thing I will not have for much longer is a job. This is not the worst development in the world! I've been hungry to dedicate more energy to my voice as a writer and an independent creator. That's why I bit the bullet and started a Patreon, which allows me to focus on creative projects I've had in development with the financial support of my readers. I'm working on:
a romance novel about miserable queer millennials

a podcast about sexual health

maybe a YouTube channel if I can figure out how to edit video, and…

my Ask Ella advice column about herpes and relationships!
If any of the above sounds interesting to you, I would love your support!
You can join my Patreon community at the tier that makes the most sense for you
here
.
My Patreon backers will receive an exclusive monthly newsletter about what I'm reading + making, early access to new essays and videos, livestreams and other miscellaneous nonsense. In the weeks to come I hope to add more perks to each tier, including herpes and mental health posters and other merch. My goal for the rest of this year is to grow my Patreon enough to cover my health insurance, car insurance and phone bill. Ah, the ambitious dreams of a millennial writer…
I hope that in this dumpster fire of a year, you are doing okay. As I wrote in April, these are not conditions in which to thrive. Merely surviving is enough. I'm rooting for you.
All my love,
Ella